7 mins read | Creating Change
Small steps, big change – the key to sustainable impact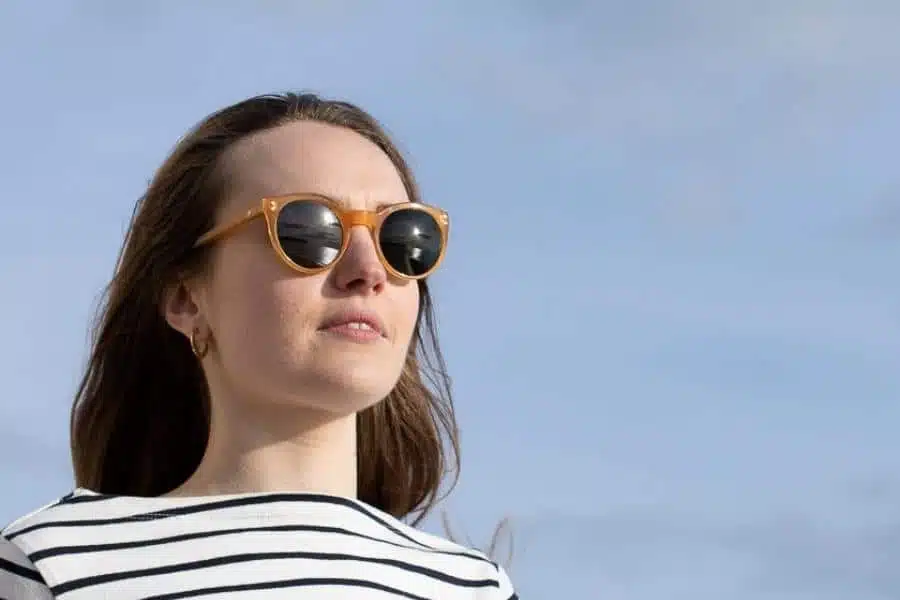 Everywhere you turn, there are messages of change needed, and fast. With the collective awareness of the climate crisis growing, the unavoidable need for a shift in our level of consumption and waste from fashion to food, along with the swell of noise demanding high-level action, something's got to give.
But when it comes to making positive change happen, it's easy to feel overwhelmed to the point of inaction, or on the other end of the scale, act big and bold, but ultimately push yourself to the point of, you guessed it – overwhelm.
It's been an ongoing challenge that's never far from our conversations as an ethical brand. Change must happen, but we firmly believe it's about manageable steps first, leading to greater action.
Sure we're a business, but there are very real people behind it, in the throws of all the same experiences as you. Depending on where you are on the sustainability spectrum – this piece will hit differently. But at the very least, it will offer everyone a refreshed perspective. Ready?
Imperfect, aligned action
Real impact is all of us doing things imperfectly, rather than a few doing it perfectly. We won't claim authenticity for this sentiment, or for the title of this piece – it's been quoted and shared many times before – but it's one worth reinforcing.
Individuals and communities taking small actions always lead to bigger change, and the ripple effect of social change can be staggering.
We have embedded this philosophy into our business from the very start, but it's not always been easy. In our super-speed society of on-demand everything – it's taken a fair dose of discipline to take a step back, and not race to the finish line.
For example, we first started producing our products in China, whilst yes in an ethically audited factory that we trusted, it was far from perfect. But, it was a more accessible start for our small business with a passion to help make eye care accessible and affordable in Africa. Fast forward a few years, and we move production to Italy in 2019, produce in small, handmade batches and transport stock by road. But if we hadn't taken the first imperfect action, we wouldn't have raised an initial £36,000 in funding for our charity partner Vision Aid Overseas.
In the wise words of retail icon and Better Business Act Co-Chair, Mary Portas, change happens…
"Slowly, slowly, then all at once"
– Mary Portas, The Kindness Economy
Better together
Whether you're someone that feels they're not doing enough or contrary, despair at how you feel others aren't doing enough – try to remember that these negatively driven positions can only amplify our polarised society, isolating people from making change, however big or small happen.
We are all starting on a different rung of the ladder when it comes to our understanding of environmentalism, and the last thing we want to do is divide the situation and risk people not stepping onto the ladder of change at all. Whether it's how you choose to eat, how you choose to consume fashion, how you choose to recycle, or how you choose to travel, we all navigate the adaptations that relate best to us and our own lived experience.
Action for the climate and an equitable future isn't without nuisance, it's driven by perspective. So, we need to get comfortable with being challenged, held accountable, and course correcting when it feels right. Stop being afraid of being cancelled, or judged for being a whistle-blower. Together we are stronger, and together we can respectfully challenge the status quo to be the best versions of ourselves and our brands.
Pala have learnt so much from peers, community and even competitors about what it means to be a responsible brand. From customer questions and expectations to innovative materials entering the market. Instead of feeling inadequate in these moments and giving up – we take stock and implement the changes that align with our values.
See, the ripple effect continues.
Taking things slow (fashion)
At the moment, the fashion industry accounts for 8-10% of global carbon emissions, a clear culprit of the climate crisis we are facing right now.
We don't make rose-tinted glasses, we're aware by virtue of being a producer we are contributing to this in a small way – but we believe sunglasses are an essential item to protect and preserve eyesight. So, the team are committed to ensuring Pala sunglasses are made to have as little impact as possible.
But you got it, perfect is rarely achievable. We've made a good few strides to minimising our environmental impact such as using bio-acetate, recycled PET bottled and discarded plastic in our supply chain along with operational adjustments too. We're proud of it all, but mostly, we're proud that our product is built to last and designed to outlive trends – so our customers really can buy better and buy less.
Where are we right now?
The team frequently have to remind each other whilst we live in the 'sustainable fashion' bubble which can look and feel like everyone is trying to style themselves more consciously – the majority of people are still coming to terms with the concept of sustainable fashion.
For example, a 2022 Deloitte survey showed, on average, only one-fifth of the UK take sustainable credentials into consideration when shopping – even though most demonstrated a reasonable understanding of what makes a sustainable product.
Rather surprisingly, over half the participants reported repairing old items instead of replacing them with new ones, which is definitely a tick in the right direction. So how do we (that's both of us), ensure the public continues to make small adaptations that lead to beneficial habits and lifestyle changes?
Positivity trumps doomism
Positive reinforcement goes a long way. See someone re-wearing an outfit? Compliment them on it, and maybe even ask to borrow it yourself one day – they'll feel great that you've complimented them and be even more likely to wear the outfit, again and again, this all adds up to slow fashion filling up landfills and Ghanaian shorelines.
Or, maybe you've adopted a new habit yourself? It could be limiting the amount you buy a new item of clothing to once every 3 months, or reducing how much meat you eat. Rather than focussing on the negative reason you were inspired to take this action (eg. fashion waste or livestock-related emissions), tell your friends about the positive impact it's having on your everyday life. How it makes you feel, how it fits into your routine and habits, and then once you've peaked their personal interests, add on the positive impacts it has on the environment or social cause.
How can we all help?
In our opinion, the practice of 'small steps, big change' is an important strategy for sustainable businesses to evolve – by embracing, encouraging and sharing with the mainstream rather than simply focusing on becoming the big fish in the smaller pond of ethical consumers.
Because ultimately, a small percentage of exceptionally driven humans (who we salute) living strictly by the 'Sustainable Manual' won't be enough to adapt to and reverse the effects of climate change. We all need to participate in the best way we know how to make an impact.
Next time you are looking to buy new, shop with the values that are important to you, but perhaps keep in mind some of the nuance and ideas we've shared here. Don't cast brands aside because they're not perfect – remember, perfect doesn't exist. And we're sure they'd be up for having a chat to give you clarity on their position and future plans.
What's your take on making change happen? We'd love to hear from you. Drop us an email on [email protected] or slide into our DM's.